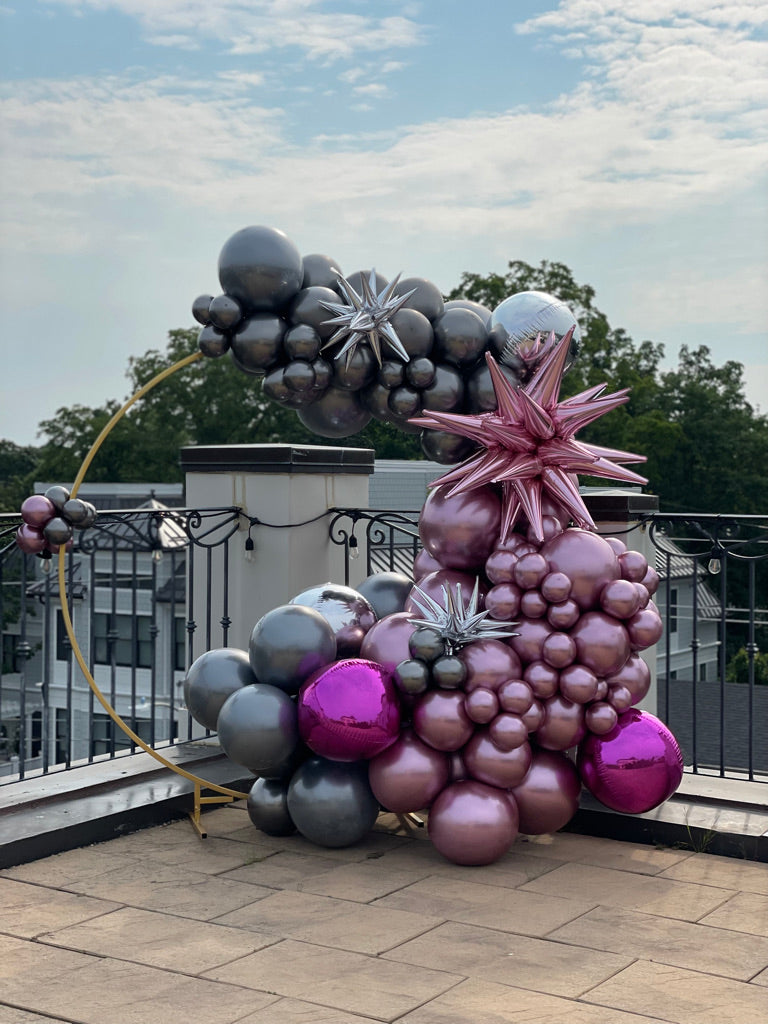 Garlands & Walls
Our beautiful Garlands and Walls are the perfect accent decoration. Created with a lot of love, effort and technique, all of our garlands are custom made based on your request. They are unique for each occasion to fill and dress your space. There are two styles available: Symmetrical and Organic. See below to learn more about each style!
Since each Garland & Wall is custom, so is the price. Fill out the form at the bottom of the page to let us know about your celebration needs and to request a quote!
Symmetrical vs. Organic
Symmetrical

The first style, Symmetrical, has a more structured approach and the final result will have clean lines. This technique is perfect for arches in entryways, or to cover an area with exact measurements, like a wall. It is often used for more traditional events where the main goal is to keep clean lines.

Organic

The second style is Organic. The term is used because the process of creation is more subjective and will result in the artist or creator's vision with no more than inspiration as the formula. Unlike the Symmetrical style, this technique doesn't involve any balloon measurements. The Organic technique is currently very popular and trendy.